The ultimate Kudremukh trek guide helps you plan a life-changing adventure. Kudremukh has rolling hills, lush woods, and cascading waterfalls. The area fascinates outdoor enthusiasts and adventurers. What greater way to discover this untamed area than by hiking its trails? We discuss most commonly asked questions. memorable.
Riverwood Homestay, an attractive, homestay in Chikmagalur is in the center of this beautiful treasure. So buckle in and join us as we explore Kudremukh treks.
Is Kudremukh Trek open now?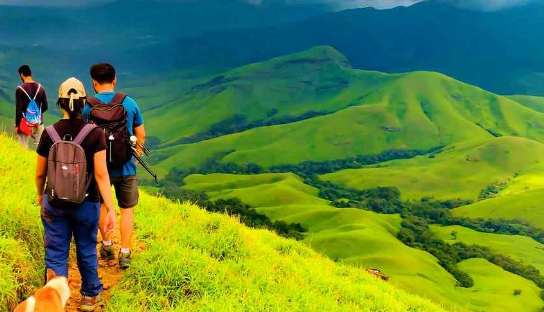 The most recent information suggests the kudremukh trek is practical, however it requires an approval from the local forest department. It's probable that things have evolved since then. If you would like up-to-date details on the condition of the Kudremukh trek, it's best to get in touch with the local authorities or tour operators.
Kudremukh Trek best time
In Karnataka, an Indian state, the Kudremukh trek is a well-known place for going on hikes. From June to February is the best time to go trekking in Kudremukh. The Kalasa area, on the flip hand, has nice weather all year. During the winter and rainy season, you can observe sweeping green hills, numerous tiny streams, and a dark forest with bamboo bushes that reach high into the air. There are certain areas of the trek which you have to walk outside in the open air. Because of this, trekking is not recommended in the summer. Obtaining approval in the Forest Department Office is the initial step on the way to Kudremukh. The hike has to begin as early as 7:30 AM, as there are tight rules regarding when it ends along with what to leave behind.
Why Kudremukh is called Kudremukh ?
Kudremuk is the name of a mountain region as well as the mountain peak in Karnataka. Also, the name of an iron ore mine. The village is about 20 kilometers from Kalasa. Kuduremukha means "Horse-faced" in Kannada, which is used when describing a lovely view of a mountain side that resembles a horse's face.
How to book Kudremukh Trek ?
These are the steps to book the Kudremukh trek: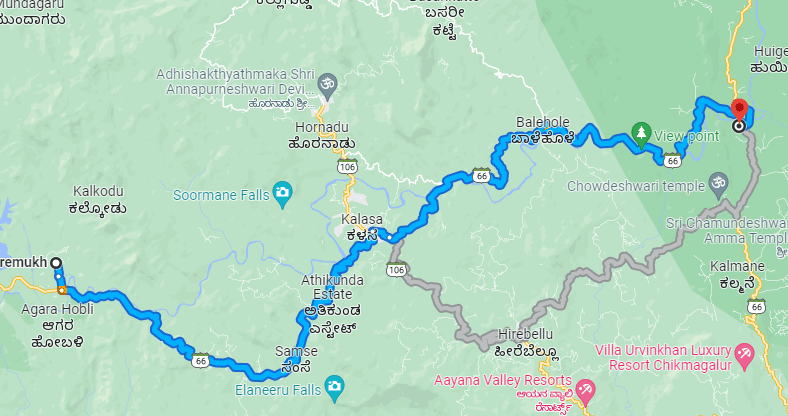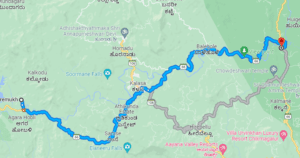 Receive permission: Kudremukh trek is situated in Kudremukh National Park in the Karnataka district of Chikkamagaluru, approval is required. The entry fee is Rs 600 per person, and clearance is given to the first 50 people each day. The forest department will only require one guide, so you don't need to make arrangements in advance.
Select a trip operator: Several trek operators provide Kudremukh trek packages. It is necessary to bring guide with you. Depending on your tastes and financial situation, you can select one. Thrillophilia, Bangalore Mountaineering Club, and Plan The Unplanned are a few well-known operators.
Arrange travel arrangements: The majority of trek companies offer transit from Bengaluru to Kudremukh and return. When you plan to travel independently, you may catch the bus or hire a taxi to get to Kudremukh.
Pack your goods: Make certain that you've got everything necessary for the hike, including sneakers, right clothing, a waterproof jacket, a water bottle, and an emergency kit.
In conclusion, the Kudremukh trek is a wonderful trip with fulfilling route. Riverwood Homestay can help hikers improve their confidence while experiencing the Western Ghats' stunning natural beauty. For your next excursion, the Kudremukh trek is an ideal means to get away from city life and connect with nature. Book with Riverwood Homestay for an amazing stay.