Welcome to riverwoods
Come experience a typical day in the life of a coffee planter
Coffee goes through its cycle of life from the summer to the winter – From the blossom in February, to the bean in December each season has its own charm.
Chikmagalur is popularly known as Coffee Land of Karnataka and a chaming hill station of Karnataka attracts many Trekkers, honeymoon couples, explorers and nature lovers through out the year.
Chikmagalur is known as the coffee district of Karnataka. With it's scenic, serene and large landscapes lies sources of major rivers like Tunga & Bhadra. Being part of Western Ghats, various hill stations like Kemmanagundi and Kudremukh are situated here.
Discover Unlimited Beauty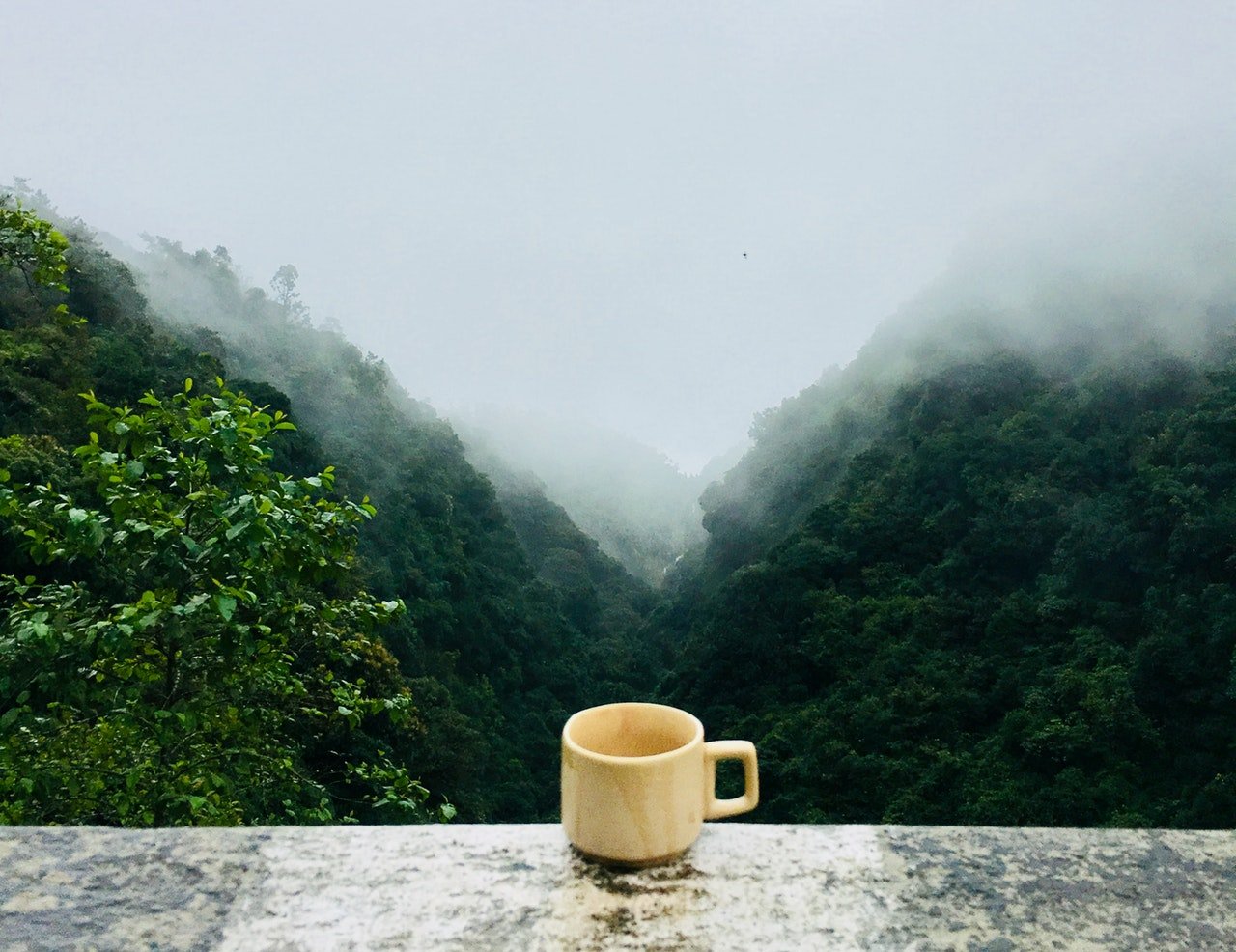 Other tourist spots include Mullayanagiri, the highest peak in Karnataka, waterfalls like Manikyadhara, Hebbe, Kallathigiri, Hoysala temple at Arithapura, Kudremukh National Park and Bhadra Wildlike Sanctuary.
Riverwoods can be best described as a 60's styled plantation bungalow with architecture and interiors that blurs the line between natural and man made.
Coffee goes through its cycle of life from the summer to the winter- From the blossom in February, to the bean in December each season has its own charm.
Tucked away in Chikmagalur District of the Western Ghats, Riverwoods Chikmagalur homestay is set amidst 360 acres of Robusta coffee. Enter the confines of the plantation and the beautiful silhouettes of rolling hills beckon you. Endless fields of paddy in tones of green and yellow kiss the sky disappearing into the horizon. Thick growth of Robusta coffee plants interspersed with pepper vines and fruit trees give you your first glimpse of the coffee landscape.
HOMESTAY
House of 5 Bedroom and 3 Baths
COTTAGES
Luxury cottage of 1000 sq feet
things to do @ riverwoods
Enjoy Activities like BBQ Campfire, Fun Fishing and Coffee Tour / Trek.
Things to do on your own at Riverwoods:
Kayaking on River Bhadra (with instructor- if interested we will give you the rates)
Jeep Ride at 800/-
Dip in the river Bhadra which surrounds our property
Trekking, Birdwatching, Fishing
Indoor and Outdoor Games include Basketball, Badminton, Cricket, Table Tennis etc.
Pick up our homegrown Avanthy Coffee, Pepper and Cardamom.
Food : South Indian home buffet + BBQ in the evenings.
Kudremukha National Park – 1hr (very scenic-waterfalls and view points)- enroute from Mangalore-Kalasa Temple/Temple town-40mins-Horanadu -1.15 hrs
Sringeri – 1.15hrs
Rambhapuri Matta – 45 mins
Merthi Peak – 1hr – makes for a great hike .
Belur/Halebid and Shravanabelagola -on the way to Riverwoods from Blore.
Map: Map will be specified* plz do not follow google maps.
Bhadra & Kudremukh Sanctuary
Enjoyed the stay and food. there are Good place to visit nearby. you can enjoy swimming in the Nearby River. Barbeque and Campfire are part of the package. Traditional village atmosphere makes you feel good.
Beautiful and calm place to stay.
Enjoyed the stay, Morning Walk around Estate gives you awesome refreshment with full Greenery. It was a serene and relaxing stay amidst, there are Good place to visit nearby. Most importantly the hospitality,the manager Mr. Srinivas was Awesome, he treats the Visitors more than his Family Members.
Fantastic Voyage
Nice and clean cottage. Srinivas was very good and his hospitality was great. Meals were great. Barbeque with bon fire was good..lot of games options to choose. In the midst of jungle. Beware of leeches when u go on estate tour.
Amazing 1 day
Pros : Location, hospitality, drive, food. Cons : No hot water for bath. Comments : Visited this place in December (Christmas time). Its located in between Bhadra and Kudremukh National Park. Ideal spot to visit these national parks from this homestay. Would recommend.
Good Getaway
Come & Enjoy Our Hospitality