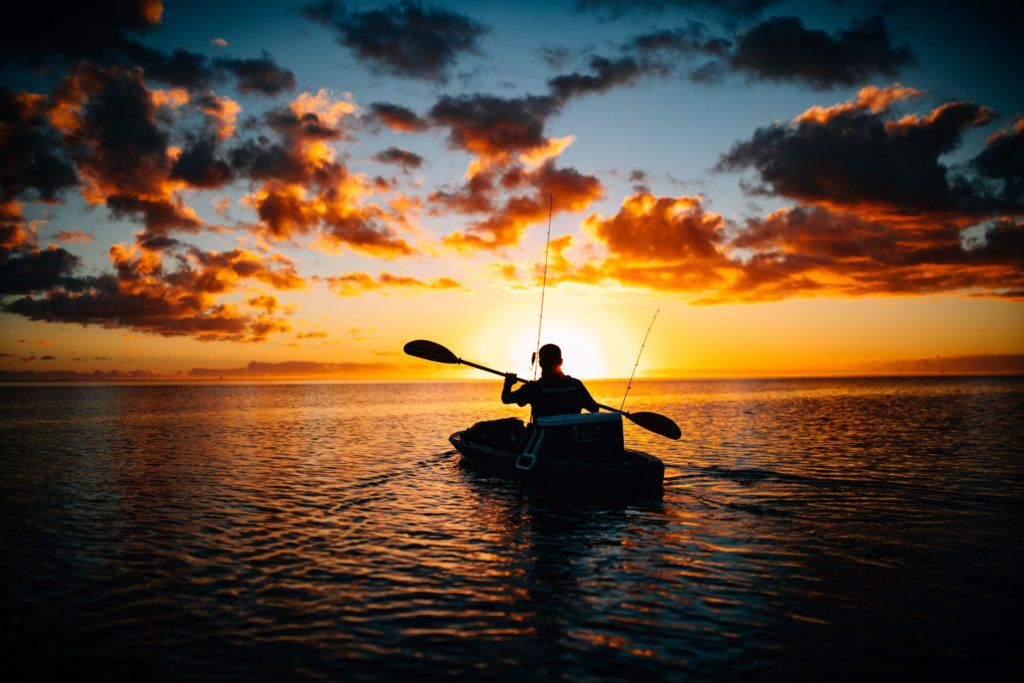 Apart from the spectacular natural scenery and the peacefulness, a large of tourists are attracted to home stay Chikmagalur by the exciting water sports. The Bhadra Dam, built on the river Bhadra is the hotspot for most water based activities and adventure sports. Also called the Lakkavali Dam, the dam is just a short walk from Bhadra Wildlife Sanctuary and forms the Bhadra reservoir. Some of the most popular water sports that you can engage in here include fishing and kayaking.
The Bhadra river is home to diverse fish species. Some of the common fishes that you can catch here include the common carp, mrigal carp, bronze featherback, rohu and catla catla. The tourists can take their catch home and savour a traditional fish delicacy for dinner prepared with their own catch. It is better to go fishing with a guide if you have no experience. Even if you don't catch anything, you can enjoy a peaceful day with your family or loved ones on the banks of Bhadra and play in the cool water.
The beautiful, quiet stretch of Bhadra river is perfect for kayaking. Even novice kayakers can have a good time here. The best time of the year for kayaking in the Bhadra is after the monsoon season, preferably in the month of October. At this time, the river is full but not turbulent. Many kayaking tours are organized in the river with varying lengths. You can contact the agencies and choose the expedition you like. There are tours ranging from a few kilometres to about 42 kilometres. Because the rapids in the river are not extreme, the whole family can set out on a kayaking expedition and have a fun-filled adventure. (However, small children and senior citizen may not be allowed to get into the water.) As you paddle your kayak through the river, you feel the gentle breeze on your face, take in the views of beautiful forests and mountains on both sides, and listen to the soothing calls of the birds and animals.
If you are interested in a fishing or kayaking tour in the Bhadra when you visit Chikmagalur, call us to get more information or book a tour.
we also offer homestay in chikmagalur
Luxury Homestays in chikmagalur
---
If you looking for luxury homestay in chikmagalur then contact us! Walks in near by coffee plantations & to nearby view points… Your Own Holiday Home.Private, Personal Relaxing. Just Like Home
Contact Us @ +919448139791