Cottages In Chikmagalur
Exploring the  Beauty of Chikmagalur Cottages it is a beautiful area of Karnataka that is known for its cottages. Cottages in Chikmagalur provide a quiet, peaceful, and serene environment that is perfect for tourists and weekenders. Not only do cottages in Chikmagalur offer a relaxing environment, but they also provide numerous benefits to their occupants and best resorts in chikmagalur . We'll also provide a list of the best cottages in Chikmagalur so that you can find the perfect place for you. So whether you're looking for a weekend getaway or a permanent home, cottages in Chikmagalur are the perfect choice for you.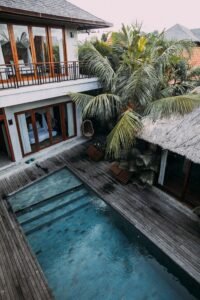 What Are Cottages?
What are cottages, you ask? A cottage is typically a standalone structure that has a rustic or country feel to it. They often have unique features, like fireplaces or gardens, that set them apart from other types of lodging. Cottages in Chikmagalur offer stunning views of the river and can be a great option for a romantic getaway or a family vacation.
If you're looking for a special place to stay in Chikmagalur, look no further than a cottage. These charming little homes often have everything you need – from bedrooms and bathrooms to kitchens and living spaces. Plus, cottages are typically compact enough that they don't take up too much space on your property, so they're perfect if you're looking for a quiet getaway.
If you're interested in booking a cottage in Chikmagalur, be sure to check out our website today! We have an expansive selection of cottages available and we'll help you find the perfect one for your needs.
What Is The Need For Cottages?
Why invest in a cottage? There are many reasons to buy one, and they often appreciate in value over time. Cottages can be used as a primary residence, vacation home, or rental property. They can also be a great way to relax and escape the hustle and bustle of everyday life. They can be a place to make memories with family and friends. In short, cottages can do it all!
When you make the decision to buy a cottage, be sure to consider your needs and wants. Do you want something that is primarily for use as a residence or do you want something that can serve multiple purposes? Are you looking for something that will appreciate in value over time or are you okay with it staying stagnant? 
Many people buy cottages as secondary homes or vacation homes but then rent them out during the summer months. This is an excellent way to make some extra money without having too much work involved. Another option is to sell your cottage outright and use the proceeds to fund other investments or goals that you have.